The Beautiful Hushe Valley is a place where men and mountain meet every day. It's a valley of mountains and mountaineers, guides, expedition chefs and camping crews. Across Baltistan, left so fewer places similar to Hushe Valley where the true Balti culture still alive and prevailing. It is said to have been the birthplace for many Balti folk songs, music and fairytales, and that journey is still going on. Hushe Village itself at an elevation of above 3500m, presents as a yard for the Mashabrum group of Peaks.
By adventure perspective, Hushe is a complete candy store for all type of mountain activities. Beyond the village, the valley is divided into different sub regions, glacier, river, peaks and greenery, each of them amazing.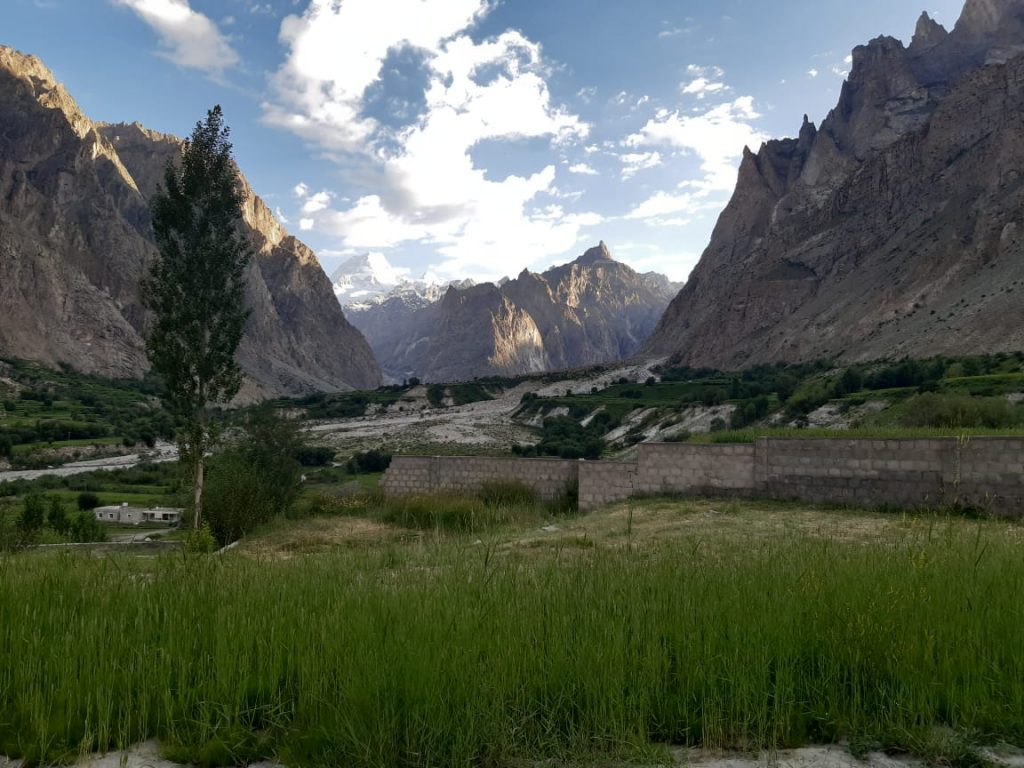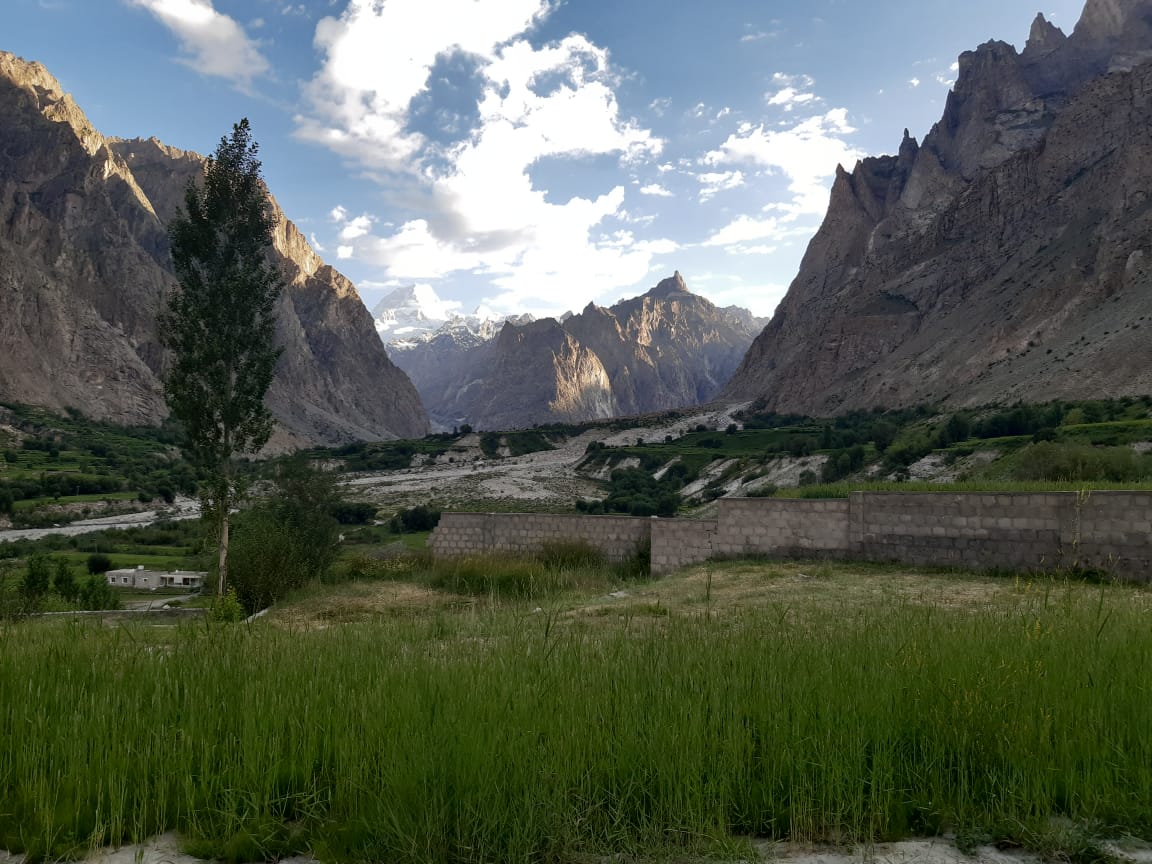 The potential of mountain tourism in Hushe Valley can be imagined by those of the explorers who visit Hushe valley year after year. Among all of them is the renowned Spanish explorers and journalist, Mr. Sebastian Alvaro Lomba, who has been travelling to this area continuously since 30 years, each year he finds do something new. During 2016, there been big news that Mr. Alvaro re-explored the old Mashabrum Pass from the Baltoro to Hushe Valley.
The valley offers rock and ice climbing, Peaks like Laila Peak, K7, K6, Mashabrum and so many other unknown walls and summits are standing at a distance of walking just a day or more from the hotel, that's what makes Hushe the number one choice for both beginners and professional mountaineers. While in terms of trekking, hiking, and exploration Hushe is truly an unknown little world in a corner of the world.
There are many short and long scheduled destinations such as Mashabrum Base Camp, Hunbroq K2 View Point, Aling valley Trek, Lela Peak Trek, K7 and K6. You can also start your trekking to Baltoro and the K2 Base camp right from here going over the Ghandoghoro Pass and down to Askole-Skardu.
In addition, Hushe valley is also perfect for all your winter tourism dreams. The area is also considered national park to protect the wild life. If you are a hunting fan, then it is the right place for your trophy hunting and dream winter adventures in Baltistan.
At K2 PAKISTAN, Hushe valley is our home region. Our team will welcome you in a way that you are our house guest. Yes indeed Hushe is our home, it's a piece of heaven on earth. It's a place you will love to travel for all your life. Put Hushe Valley on the top of your bucket list, give us a call or send a message and start getting ready, our team will be waiting for you with all the necessary arrangements.