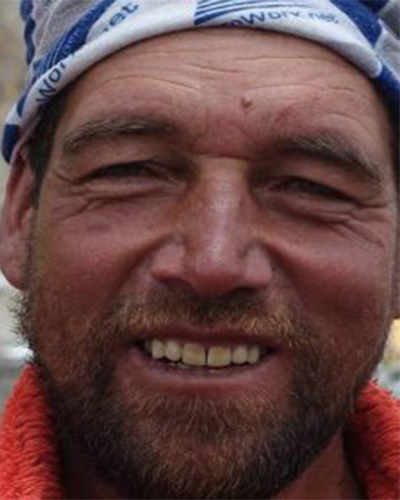 Expedition Leader
Muhammad has climbed K2, G II four times, Broad Peak, Mushtaq Ata. He has an impressive climbing experience of 20 years in Karakorum and Himalaya within Pakistan, China and Nepal. A low altitude porter led to high altitude porter soon and made successful summit G-I in 1998. Over all, he has made successful summit of Gasherbrum- I four times while working as HAP with a Japanese mountaineering group in 1998, Korean 1999, and with Swiss 2014 as well as 2015 accordingly.
During the celebration of K2 golden jubilee in 2004, he climbed K2 while in 2005 did Mustaq Ata with Swiss groups in both expeditions. Muhammad contributed major role in the world highest rescue mission of Broad Peak 2007 where a dead body of an Austrian climber was rescued from the central summit who died at the summit during a year back; 2006
Muhammad is an uncelebrated Pakistani mountaineer and at K2 PAKISTAN he really looks forward to inspire and celebrate the emerging local mountaineers' contributions as well as working for the welfare of retired local climbers by providing platforms, resources and opportunities.